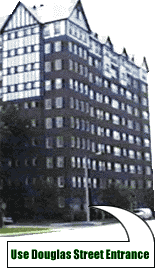 3241 E. Douglas
Wichita, KS 67218
(316) 685-3652
Fax: (316) 682-4152

Realty School Of Kansas
Since 1973

NO LONGER PROVIDED - CALL SCHOOL
---
- RSK "Pioneered" Home Study in Kansas


- Whether a, b, c, or 1,2,3, RSK tries to make it


- Simple - efficient - complete
Distance Learning - HOME - Office STUDY - and Internet Courses
RSK has completed preliminary planning, preparation, and consideration of Internet courses for several years; however, based on this examination and completion of such courses, including feedback from alumni who have completed such courses, we have found that RSK's "Programmed Home Study Courses" may provide you with a better value and may very well have several advantages for you, despite computer technology. Our hard copy material and/or textbooks used in RSK's Home-Office Study programs give you something to refer to that is considered by many as "more portable" and even more "flexible" in many instances than a computer which is often associated with the feeling of a "lack of permanency". "Yes, I completed it, but what was, or where is it?" Thus the VALUE of RSK's Home-Office Study includes all of these advantages and is not designed to merely provide voluminous material, tapes or computer "flurry"
RSK may provide a complimentary (not required) Class Lecture Overview for your Home Study Course(s) when you enroll (pick up the course) at RSK's office OR at your office/meeting room for group enrollment. Generally the response for this has been for topics like BRRETA:
"I learned more from RSK's overview than I did having taken the course several times" "It's the first time I have understood the law"

Note: New Technology should be embraced when it provides the most practical application(s).
Thus, RSK's c.e. Program is- Simple - Efficient - & Complete - YOU JUST:
A "FREE NATIONAL TEXTBOOK" is included with PRE-License AND can be used as a REFERENCE for our KANSAS PRACTICE COURSE also.

A.
Read-complete the applicable (often with programmed questions & answers) Material
B.
Request and complete your final course - either (check with RSK) by:
1. Testing-by proctor (closed book, 70% pass)
2. Testing-no proctor (open book, 90% to pass)
Note: Proctor may be downloaded from RSK's website.
C.
Your certificate of course completion is provided or Faxed to KREC
Pre-License & Kansas Practice Course (30 hrs each)
RSK makes it simple - efficient & complete

A.
Read-complete RSK 's "programmed" material and or practice questions
(Note: not voluminous material or tapes you need to rewind)
B.

Then complete final course quiz Closed book - 70% pass
(Proctored Final - check with RSK)

C.

RSK verifies successful course completion & awards certificate
(your certificate may be faxed or mailed the same day to KREC for your credit)
Note: Class session may be applicable as per application for Kansas Practice Course and Broker Pre-License.

For real estate brokers and salesperson

RSK offers home-office study and may include a Complimentary Classroom Lecture, which makes it easier to understand & complete.
1

RSK provides the mandatory core for brokers & salespersons

Note: the salesperson & broker mandatory core may be taken a second time for elective credit if you have already taken the course and desire to take it again

Quote- "I had completed my core, but didn't feel like I fully understood agency & brokerage relationships or that I had received all information about brokerage relationships and how transaction brokerage could be an option that might benefit my business, until I took RSK's course!

2

RSK provides a variety of finance related topics for required broker core or elective credit and salesperson's elective credit. For example - include (partial list:)

Monetary policy & finance

The primary & secondary market

The borrower qualification process

The settlement process (closing debits & credits)

3

RSK also has a variety of law related topics that may be taken for required or elective credit for brokers and elective credit for salespersons. For examples-include (partial list:)

Landlord tenant relationships & brokerage

Real estate contracts & anatomy-transfer of title
Specific COURSE INFORMATION and Offerings:
You may contact RSK for additional course schedules, or if you desire a course in your town or office.
RSK may also assist you to take the courses that are the most efficient for you;
given your time and interest requirements.
Note:

Home Study

courses may also be scheduled by appointment in RSK's office which include a Course Overview/Lecture. Call RSK for an appointment.